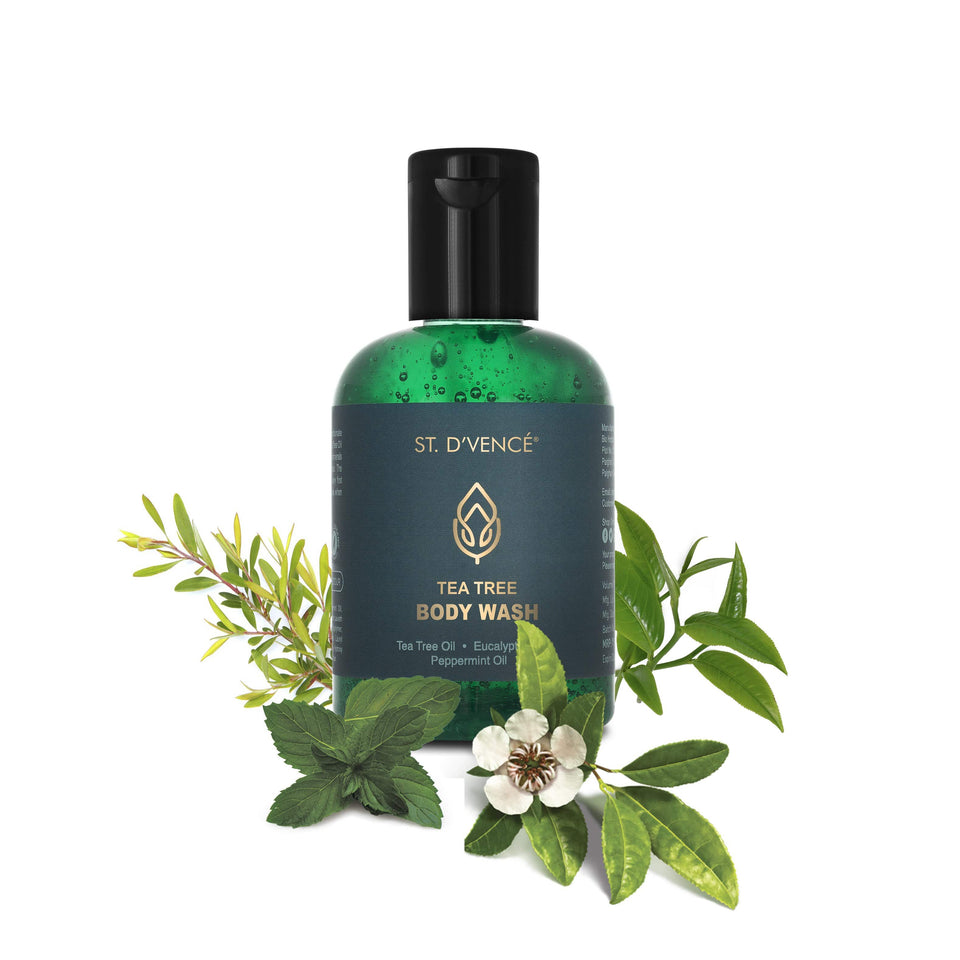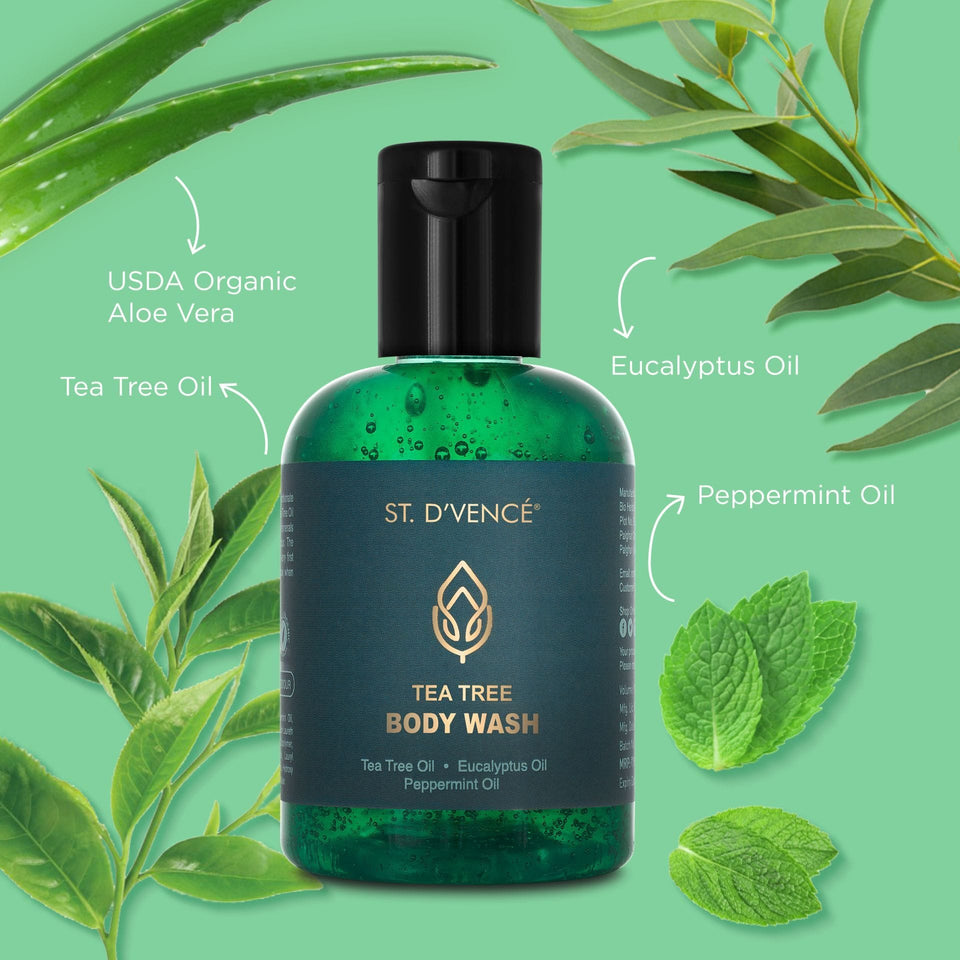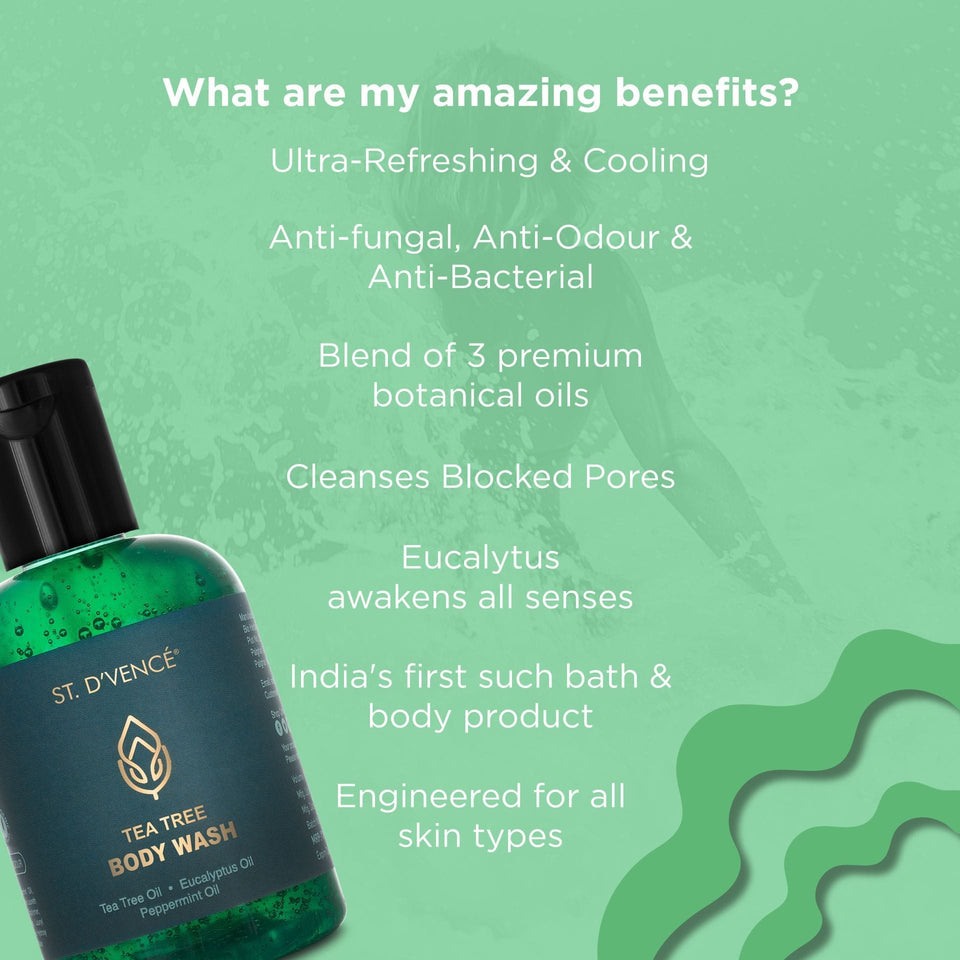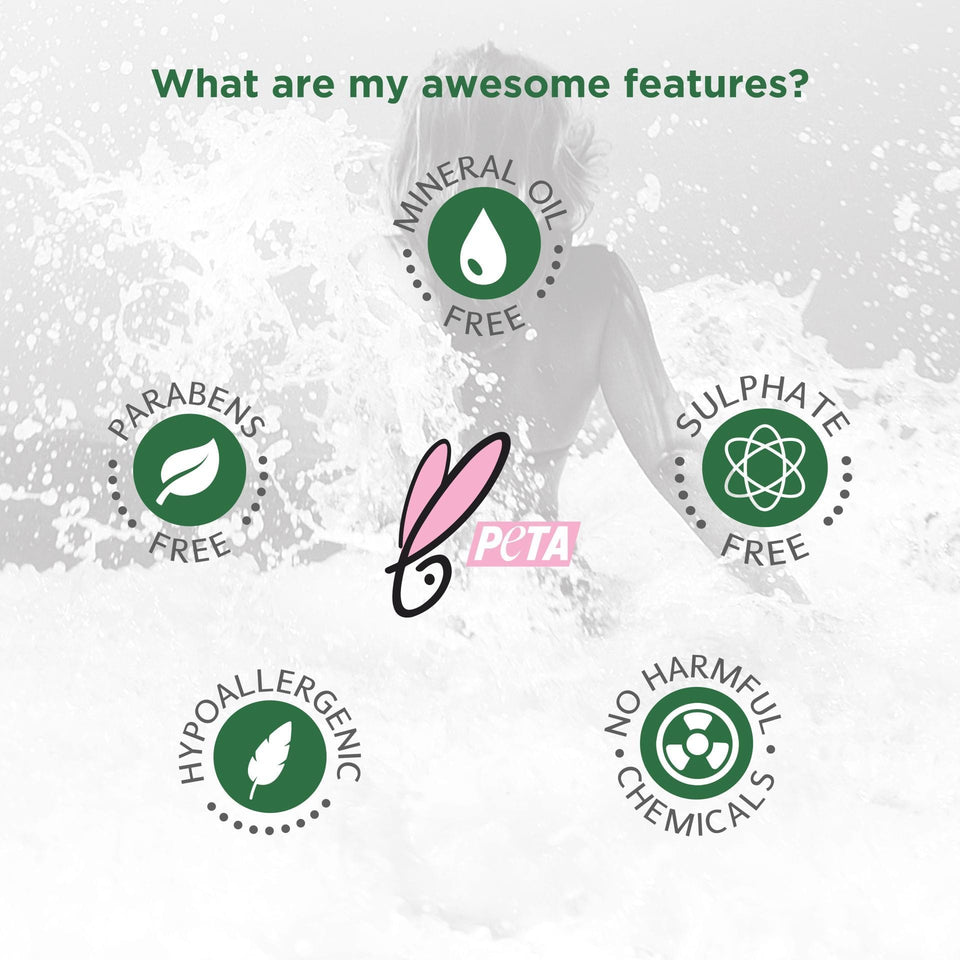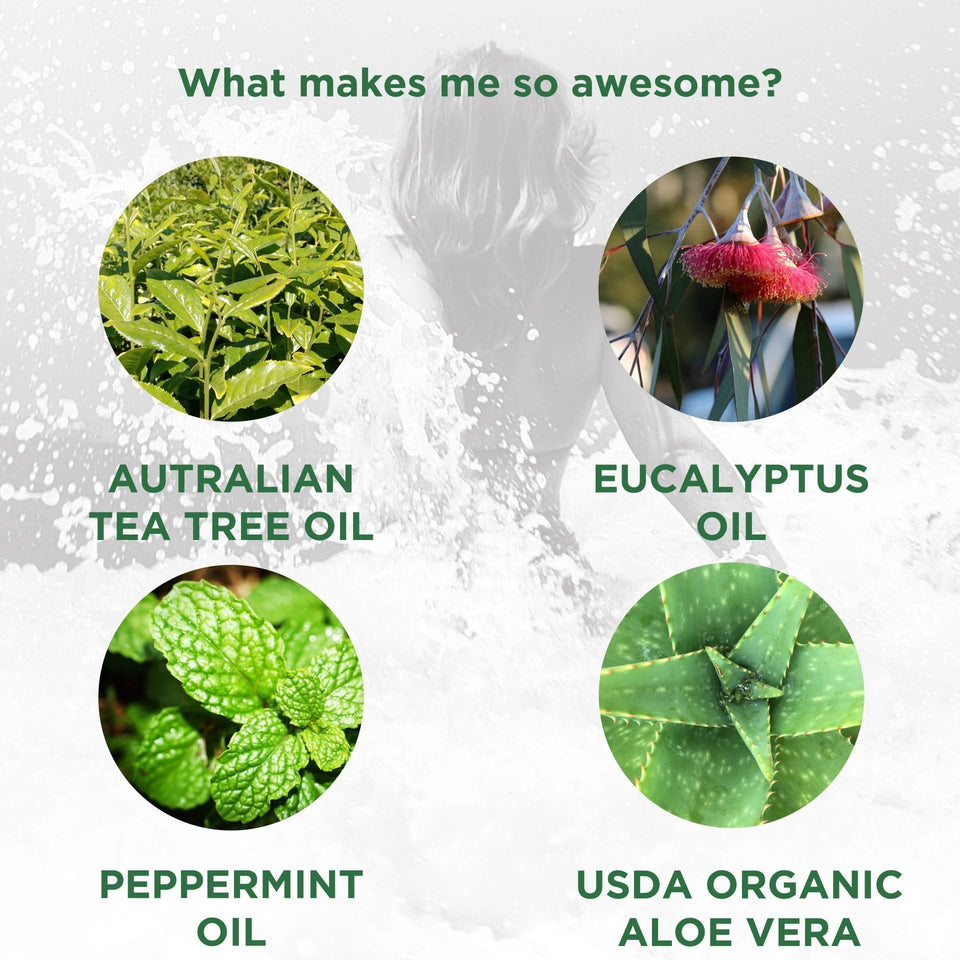 Tea Tree Body Wash with Eucalyptus and Peppermint Oil, 100 ml
STDV_TTBW_1100
Rs. 199.00
FREE GIFT worth Rs.350 ON EVERY PREPAID ORDER
ST. D'VENCE Tea Tree Oil Body Wash, 100ml
ST. D'VENCE Tea Tree Oil Body Wash is a proportionate blend of 100% pure and organic Australian Tea Tree Oil with Peppermint Oil, Eucalyptus Oil and active minerals to help fight bacterial, fungal infections and body odour while leaving the skin refreshed and hydrated.
The authentic blend of aroma, will rise from the very first gallop and lift your senses, delighting you instantly. It is gentle enough for all skin types and beautifully balanced for face and body. Formulated with natural antiseptics and antimicrobial oils, it is good to treat skin conditions like eczema, athlete's foot and ringworms. Awake and uplift your senses with this body wash because we know, when your skin feels good, you feel good. 
Fights fungal infections and bacteria
Formulated with premium essential and therapeutic oils
Powerful blend of natural antiseptic and antibacterial ingredients
Removes skin impurities, neutralizes bacteria and eliminates fungal infections.
Gently draws out and cleanses away all the impurities while ensuring rich hydration and botanical goodness
Eliminates Body Odour
Blended with the perfect balance of Tea Tree Oil, Eucalyptus Oil and Peppermint oil.
Provides an invigorating fresh cooling sensation.
Gently cleanses, nourishes and moisturises the body leaving no residues and emitting a soothing aroma.